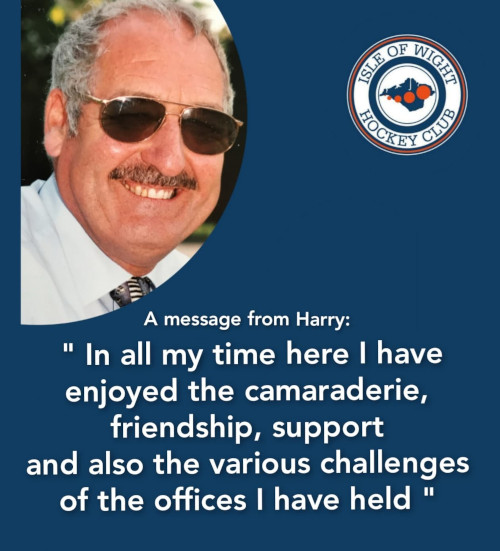 As a new season appears on the horizon, we say goodbye to Harry Kirby, who has stepped down from his role as chairman.
Harry has been an avid hockey player since his college days in Derby (we won't say which years!). After that he went on to Nottingham and since arriving to the island in 1974, Harry has been a key figure in the IOWHC, as player, secretary, umpire and since 2014, chairman.
From all of us at IOWHC, thank you Harry. You've truly made an impact on the club's history and growth.
Congratulations on your retirement and we wish you all the best. x
Stepping into the role of chairman, we'd like to introduce Steven Holbrook.
A message from Steven:
'I would firstly like to thank Harry Kirby for the incredible commitment he has shown to the IOW Hockey Club and for the tremendous job he has done as chairman.
I am very excited to take on the baton as the new chairman, with a focus on promoting hockey across the island, making it a sport for everyone and to help bring as much success to the teams as possible'